Over 10 Years and More Than 100 Businesses Sold
Certified Business Broker and Business Appraiser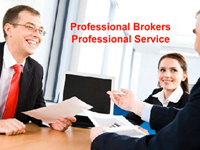 BusinessQuest® was founded in 2006 with the vision of providing professional business broker services to clients in need of a business valuation or seeking to sell a business.
Contact us if you are thinking about selling your business or need a business valuation, for a free consultation. All matters are treated with strict confidentiality.
UNLOCKING THE WEALTH IN YOUR BUSINESS™
Feature Businesses For Sale
Business Type
Sales
Cashflow
Price
Aerospace Parts and Components Manufacturer (SOLD)

$15,169,000

$2,076,000

$19,500,000

Branded Gas Station, C-store with B/W License and Real Estate

$7,000,000

$400,000

$4,750,000

Branded Gas Station, C-Store with B/W License

$7,000,000

$400,000

$1,950,000

Snack Food Manufacturer

$6,900,000

$1,185,000

$5,900,000

PhotoChemial Machining Manufacturer w/Real Estate (Sold)

$3,135,000

$400,000

$1,500,000

Thick-Film Coating Technology Manufacturing (SOLD)

$3,000,000

Call/Ask

$2,000,000

Profitable Wholesale Lighting Distributor (SOLD)

$1,955,000

$515,000

$2,000,000

Drug & Alcohol Occupational Testing Services (SOLD)

$1,600,000

$450,000

$2,050,000

Well Established Tile Distributor

$1,050,000

$225,000

$795,000

Zipline Tour Business with Real Estate

$988,000

$175,000

$715,000